Physiotherapy in Illinois, USA
If you're looking for physical therapy in Illinois , you have come to the right place . Here at Physiomantra, we provide the highest quality physical therapy services in the state. We have a team of experienced and certified physical therapists who are dedicated to helping our patients achieve their goals.
Whether you're recovering from an injury, dealing with chronic pain, or working to improve your overall fitness, we can help you reach your goals.
Sign up for Physical therapy
Sign up on the PhysioMantra app for the physical therapy program in Illinois, USA
We will connect you with a physical therapist in Illinois, USA who will be available to you 24/7.
Follow suggestions provided by the app and your physical therapist to cure your pains.
We treat nearly all physical pain issues in Illinois, USA
Different sorts of physical pains need different therapies. PhysioMantra searches from over 700+  PTs from Illinois, USA & the world to match you to the PT most suited to your treatment needs
PhysioMantra has treated pain for 10,000+ patients from Illinois, USA & the World
"Physical therapy from PhysioMantra in Illinois has helped me recover from my injuries and get back to living a normal life. The staff is professional and knowledgeable, and they really care about helping their patients. I would recommend them to anyone in need of physical therapy. Thank you, PhysioMantra!"
Claire (treated by Physiomantra in Illinois, USA)
Top Physical therapists in Illinois, USA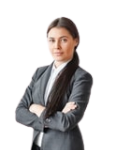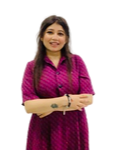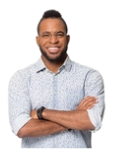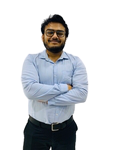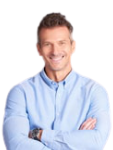 Find a physical therapist near you in Illinois, USA

Our physical therapists are available in almost all cities in Illinois, USA including Chicago, Round Lake Beach, Rockford, Peoria, Aurora, Springfield, Champaign, Naperville, Joliet, Bloomington, Elgin, Waukegan, Decatur, Alton, Kankakee, Cicero, Arlington Heights, Bolingbrook, Evanston, Schaumburg, Palatine, DeKalb, Carbondale, Skokie, Orland Park, Des Plaines, Tinley Park, Oak Lawn, Berwyn,
Normal, Mount Prospect, Wheaton, Oak Park, Hoffman Estates, Downers Grove, Glenview, Elmhurst, Plainfield, Lombard, Urbana, Belleville, Moline, Bartlett, Buffalo Grove, Quincy, Streamwood, Crystal Lake, Romeoville, Carol Stream, Wheeling, Hanover Park, Rock Island, Carpentersville, Park Ridge, Addison, Calumet City, Oswego, Glendale Heights, Woodridge, Northbrook, Pekin, St. Charles, Elk Grove Village, Mundelein, Danville, Algonquin, Gurnee, Galesburg, North Chicago, Chicago Heights, Highland Park, O'Fallon, Niles, Lake in the Hills, Granite City, Burbank, Glen Ellyn, Lansing, Huntley, Oak Forest, Wilmette, West Chicago, McHenry, New Lenox, Batavia, Vernon Hills, East St. Louis, Lockport, Melrose Park, Woodstock, Edwardsville, Belvidere, Westmont, Homer Glen, Collinsville, Harvey, Elmwood Park, Freeport, Zion, South Elgin, Lisle, Maywood, Rolling Meadows, Loves Park, Blue Island, Morton Grove, Roselle, Machesney Park, East Peoria, Dolton, Villa Park, Bloomingdale, Darien, Geneva, South Holland, Mokena, Park Forest, East Moline, Grayslake, Crest Hill, Libertyville, Charleston, Lake Zurich, Bourbonnais, Montgomery, Lake Forest, Yorkville, Matteson, Evergreen Park, Frankfort, Deerfield, Alsip, Bellwood, Jacksonville, Ottawa, Homewood, Brookfield, Bensenville, Round Lake, North Aurora, Sycamore, Cary, Franklin Park, Macomb, Godfrey, Marion, Hinsdale, Shorewood, Mattoon, Palos Hills, Lemont, Country Club Hills, Washington, Westchester, Fairview Heights, Prospect Heights, Morton, Bridgeview, La Grange, Dixon, Bradley, Sterling, Mount Vernon, Norridge, Midlothian, Morris, Lindenhurst, Hickory Hills, Antioch, Swansea, Cahokia, Chicago Ridge, Hazel Crest, Forest Park, Wood Dale, Lincoln, Wauconda, Canton, Shiloh, Beach Park, Richton Park, Channahon, Western Springs, Chatham, Warrenville, La Grange Park, Rantoul, Herrin, Justice, Kewanee, Riverdale, Glen Carbon, Palos Heights, Markham, Winnetka, Centralia, Lincolnwood, Streator, Effingham, Northlake, Schiller Park, Pontiac, Summit, Minooka, Plano, Campton Hills, River Forest, Taylorville, Crestwood, Burr Ridge, Fox Lake, Columbia, Roscoe, Worth, Barrington, Waterloo, Lyons, Sauk Village, Troy, Wood River, Highland, River Grove, Gages Lake, Peru, Sugar Grove, Winfield, Itasca, Flossmoor, Steger, Bethalto, Lynwood, Harvard, LaSalle, Rochelle, Boulder Hill, Rock Falls, Mahomet, Olney, Glenwood, Monmouth, Glencoe, Clarendon Hills, Frankfort Square, Savoy, Pingree Grove, Riverside, Paris, Willowbrook, Lake Villa, Harrisburg, Manteno, Mascoutah, Harwood Heights, Calumet Park, Hawthorn Woods, Chester, Manhattan, Island Lake, Oak Brook, Crete, Maryville, Inverness, Gilberts, Hillside, West Dundee, Long Grove, Marengo, Jerseyville, Round Lake Park, South Beloit, Murphysboro, Rockton, Lincolnshire, Broadview, Park City, West Frankfort, Princeton, Silvis, Robinson, Sandwich, University Park, Orland Hills, Salem, Clinton, Benton, Mendota, Mount Carmel, Greenville, Winthrop Harbor, Litchfield, Vandalia, Stickney, Geneseo, North Riverside, Johnsburg, Braidwood, Chillicothe, Hillsboro, Bartonville, Metropolis, East Alton, Countryside, Hampshire, Wilmington, Carterville, Peoria Heights, Pontoon Beach, Lakemoor, Monticello, Posen, Du Quoin, Mount Zion, Northfield, Spring Grove, Carlinville, Willow Springs, Elburn, Lake Bluff, Beardstown, Volo, Eureka, Pinckneyville, Lake Holiday, Candlewick Lake, Pana, Colona, Highwood, Hoopeston, Spring Valley, Grandwood Park, Lake Barrington, Genoa, Monee, Berkeley, Creve Coeur, Robbins, Olympia Fields, Milan, South Barrington, Watseka, Centreville, Coal City, Fairfield, Carmi, Stone Park, Palos Park, Auburn, Flora, Fox River Grove, Tuscola, Marseilles, Staunton, West Peoria, Poplar Grove, Sherman, Sullivan, Lebanon, Beecher, Lawrenceville, Sparta, Cortland, Hometown, Pittsfield, Caseyville, Shelbyville, Rosemont, Breese, Barrington Hills, Anna, Burnham, Paxton, Peotone, St. Joseph, South Chicago Heights, Smithton, Lakewood, Kildeer, Deer Park, Eldorado, Rosewood Heights, Wonder Lake, Dupo, Freeburg, Washington Park, Green Oaks, Millstadt, Morrison, Scott AFB, Metamora, Dwight, Coal Valley, Rochester, Oregon, Indian Head Park, Oglesby, Aledo, Marshall, Byron, Fairbury, Carlyle, Hainesville, Dixmoor, Abingdon, Winnebago, Riverwoods, Wadsworth, Red Bud, Forsyth, Riverton, Virden, Le Roy, Germantown Hills, Johnston City, Gibson City, Pistakee Highlands, Sleepy Hollow, Fulton, Westville, Georgetown, Heyworth, East Dundee, Mount Morris, Havana, Galena, New Baden, Knoxville, South Jacksonville"}" data-sheets-userformat="{"2":256,"11":0}">Chicago, Round Lake Beach, Rockford, Peoria, Aurora, Springfield, Champaign, Naperville, Joliet, Bloomington, Elgin, Waukegan, Decatur, Alton, Kankakee, Cicero, Arlington Heights, Bolingbrook, Evanston, Schaumburg, Palatine, DeKalb, Carbondale, Skokie, Orland Park, Des Plaines, Tinley Park, Oak Lawn, Berwyn, Normal, Mount Prospect, Wheaton, Oak Park, Hoffman Estates, Downers Grove, Glenview, Elmhurst, Plainfield, Lombard, Urbana, Belleville, Moline, Bartlett, Buffalo Grove, Quincy, Streamwood, Crystal Lake, Romeoville, Carol Stream, Wheeling, Hanover Park, Rock Island, Carpentersville, Park Ridge, Addison, Calumet City, Oswego, Glendale Heights, Woodridge, Northbrook, Pekin, St. Charles, Elk Grove Village, Mundelein, Danville, Algonquin, Gurnee, Galesburg, North Chicago, Chicago Heights, Highland Park, O'Fallon, Niles, Lake in the Hills, Granite City, Burbank, Glen Ellyn, Lansing, Huntley, Oak Forest, Wilmette, West Chicago, McHenry, New Lenox, Batavia, Vernon Hills, East St. Louis, Lockport, Melrose Park, Woodstock, Edwardsville, Belvidere, Westmont, Homer Glen, Collinsville, Harvey, Elmwood Park, Freeport, Zion, South Elgin, Lisle, Maywood, Rolling Meadows, Loves Park, Blue Island, Morton Grove, Roselle, Machesney Park, East Peoria, Dolton, Villa Park, Bloomingdale, Darien, Geneva, South Holland, Mokena, Park Forest, East Moline, Grayslake, Crest Hill, Libertyville, Charleston, Lake Zurich, Bourbonnais, Montgomery, Lake Forest, Yorkville, Matteson, Evergreen Park, Frankfort, Deerfield, Alsip, Bellwood, Jacksonville, Ottawa, Homewood, Brookfield, Bensenville, Round Lake, North Aurora, Sycamore, Cary, Franklin Park, Macomb, Godfrey, Marion, Hinsdale, Shorewood, Mattoon, Palos Hills, Lemont, Country Club Hills, Washington, Westchester, Fairview Heights, Prospect Heights, Morton, Bridgeview, La Grange, Dixon, Bradley, Sterling, Mount Vernon, Norridge, Midlothian, Morris, Lindenhurst, Hickory Hills, Antioch, Swansea, Cahokia, Chicago Ridge, Hazel Crest, Forest Park, Wood Dale, Lincoln, Wauconda, Canton, Shiloh, Beach Park, Richton Park, Channahon, Western Springs, Chatham, Warrenville, La Grange Park, Rantoul, Herrin, Justice, Kewanee, Riverdale, Glen Carbon, Palos Heights, Markham, Winnetka, Centralia, Lincolnwood, Streator, Effingham, Northlake, Schiller Park, Pontiac, Summit, Minooka, Plano, Campton Hills, River Forest, Taylorville, Crestwood, Burr Ridge, Fox Lake, Columbia, Roscoe, Worth, Barrington, Waterloo, Lyons, Sauk Village, Troy, Wood River, Highland, River Grove, Gages Lake, Peru, Sugar Grove, Winfield, Itasca, Flossmoor, Steger, Bethalto, Lynwood, Harvard, LaSalle, Rochelle, Boulder Hill, Rock Falls, Mahomet, Olney, Glenwood, Monmouth, Glencoe, Clarendon Hills, Frankfort Square, Savoy, Pingree Grove, Riverside, Paris, Willowbrook, Lake Villa, Harrisburg, Manteno, Mascoutah, Harwood Heights, Calumet Park, Hawthorn Woods, Chester, Manhattan, Island Lake, Oak Brook, Crete, Maryville, Inverness, Gilberts, Hillside, West Dundee, Long Grove, Marengo, Jerseyville, Round Lake Park, South Beloit, Murphysboro, Rockton, Lincolnshire, Broadview, Park City, West Frankfort, Princeton, Silvis, Robinson, Sandwich, University Park, Orland Hills, Salem, Clinton, Benton, Mendota, Mount Carmel, Greenville, Winthrop Harbor, Litchfield, Vandalia, Stickney, Geneseo, North Riverside, Johnsburg, Braidwood, Chillicothe, Hillsboro, Bartonville, Metropolis, East Alton, Countryside, Hampshire, Wilmington, Carterville, Peoria Heights, Pontoon Beach, Lakemoor, Monticello, Posen, Du Quoin, Mount Zion, Northfield, Spring Grove, Carlinville, Willow Springs, Elburn, Lake Bluff, Beardstown, Volo, Eureka, Pinckneyville, Lake Holiday, Candlewick Lake, Pana, Colona, Highwood, Hoopeston, Spring Valley, Grandwood Park, Lake Barrington, Genoa, Monee, Berkeley, Creve Coeur, Robbins, Olympia Fields, Milan, South Barrington, Watseka, Centreville, Coal City, Fairfield, Carmi, Stone Park, Palos Park, Auburn, Flora, Fox River Grove, Tuscola, Marseilles, Staunton, West Peoria, Poplar Grove, Sherman, Sullivan, Lebanon, Beecher, Lawrenceville, Sparta, Cortland, Hometown, Pittsfield, Caseyville, Shelbyville, Rosemont, Breese, Barrington Hills, Anna, Burnham, Paxton, Peotone, St. Joseph, South Chicago Heights, Smithton, Lakewood, Kildeer, Deer Park, Eldorado, Rosewood Heights, Wonder Lake, Dupo, Freeburg, Washington Park, Green Oaks, Millstadt, Morrison, Scott AFB, Metamora, Dwight, Coal Valley, Rochester, Oregon, Indian Head Park, Oglesby, Aledo, Marshall, Byron, Fairbury, Carlyle, Hainesville, Dixmoor, Abingdon, Winnebago, Riverwoods, Wadsworth, Red Bud, Forsyth, Riverton, Virden, Le Roy, Germantown Hills, Johnston City, Gibson City, Pistakee Highlands, Sleepy Hollow, Fulton, Westville, Georgetown, Heyworth, East Dundee, Mount Morris, Havana, Galena, New Baden, Knoxville, South Jacksonville
Frequently Asked Questions