Rheumatoid arthritis (RA) is a chronic inflammatory disorder that can affect more than just your joints. For many, it's a debilitating condition that can impact day-to-day activities and overall quality of life. One of the less-discussed but critical areas affected by RA is the neck. Understanding the relationship between rheumatoid arthritis and neck pain can empower patients to better manage symptoms and seek appropriate treatments. In this blog post, we'll delve into why RA can cause neck pain, its potential complications, and ways to find relief.
Is Neck Pain Common In Rheumatoid Arthritis?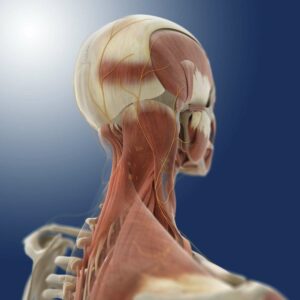 Yes, neck pain is relatively common in individuals with rheumatoid arthritis (RA). Rheumatoid arthritis is an autoimmune condition that primarily affects the joints, causing inflammation, pain, and eventual joint damage. While RA often begins in the smaller joints of the hands and feet, it can advance to larger joints. Among these, the cervical spine, particularly the uppermost vertebrae, is a frequently affected area.
The severity and frequency of neck pain in RA patients can vary. Some might experience mild discomfort, while others could encounter significant pain and restricted range of motion. In advanced cases, the involvement of the cervical spine can lead to instability and compression of the spinal cord. It's essential for those with RA to be aware of these potential issues and to consult with their healthcare providers.
What Does Rheumatoid Arthritis Feel Like In Neck?
Rheumatoid arthritis (RA) in the neck, specifically affecting the cervical spine, can produce a range of symptoms. Here are a few common signs to know:
One of the primary symptoms is pain in the neck area. This pain can range from a dull ache to sharp or burning sensations. It may be continuous or occur intermittently, often worsening with movement or prolonged periods of inactivity.
The neck might feel stiff, especially upon waking up in the morning or after periods of rest. This stiffness can make it difficult to move the neck freely. And can restrict the overall range of motion.
Similar to osteoarthritis, RA can cause a grating or grinding feeling (known as crepitus) when moving the neck. That arises from the inflammation and degradation of joint surfaces.
If RA leads to compression or irritation of the cervical nerves, it can manifest as muscle weakness, numbness, or tingling in the arms and hands.
Systemic symptoms of RA, such as fatigue, can be exacerbated when the neck is involved. Pain and discomfort can disrupt sleep, leading to increased fatigue during the day.
Involvement of the cervical spine in RA can lead to headaches, typically starting at the back of the head and radiating forward.
In advanced cases, RA can cause instability between the vertebrae in the cervical spine, leading to feelings of the neck being "unsteady" or "loose." This sensation can be particularly concerning as instability can cause increased pressure on the spinal cord.
Difficulty Swallowing or Speaking
Though less common, in certain cases where RA has severely affected the cervical spine, individuals might experience difficulty swallowing or changes in their voice.
The manifestation of these symptoms can vary widely among individuals, depending on the severity of the RA and the degree of cervical spine involvement. It's essential for patients to communicate any neck-related symptoms to their rheumatologist or healthcare provider.
What Causes Rheumatoid Arthritis Neck Pain?
Rheumatoid arthritis neck pain arises from the inflammatory process characteristic of this autoimmune disease. This affects the synovial joints throughout the body. Here are some of the primary causes of neck pain in patients with RA:
Synovial Inflammation
RA begins with inflammation of the synovial lining of joints. When this occurs in the cervical spine, it results in pain, swelling, and tenderness. Over time, this inflammation can damage cartilage and bone within the joint.
Joint Degradation
Chronic inflammation leads to the breakdown of cartilage, causing bone-on-bone friction. This not only exacerbates pain but can also lead to the development of bone spurs (osteophytes).
Atlanto-axial Subluxation
One of the critical concerns in RA patients is the potential instability between the first and second cervical vertebrae, the atlas, and the axis respectively. Inflammation and subsequent damage can lead to a misalignment or subluxation in this area, causing pain and potentially putting pressure on the spinal cord.
Nerve Compression
As RA progresses, swollen tissues, bone spurs, or even misaligned bones can put pressure on the nerves that exit the cervical spine. This compression can cause pain in the neck and radiating pain, tingling, or numbness down the arms.
Muscle Strain
As the structures of the cervical spine change and become less stable due to RA, the muscles around the neck may compensate by working harder. This can result in muscle strain and pain.
Systemic Inflammation
RA is a systemic disease, meaning it affects the whole body. The generalized inflammatory state can lead to widespread pain, fatigue, and malaise, which can amplify the perception of neck pain.
Formation of Rheumatoid Nodules
These are firm lumps that can form under the skin near joints affected by RA. If they develop around the cervical spine, they can contribute to discomfort.
Secondary Osteoarthritis
Chronic inflammation from RA can lead to the development of secondary osteoarthritis in the affected joints. As the cervical spine degenerates from osteoarthritis, pain and stiffness can increase.
Prompt diagnosis and effective management of RA, especially when the cervical spine is involved, are crucial to prevent complications and improve the quality of life. If someone with RA experiences new or worsening neck pain, they should consult their rheumatologist or healthcare provider for an assessment.
How Do You Treat RA Neck Pain?
Treating rheumatoid arthritis (RA) neck pain requires a multi-faceted approach that combines medications, physical therapies, lifestyle modifications, and, in some cases, surgical intervention. Here are some strategies employed to treat RA neck pain:
Medications
Nonsteroidal Anti-inflammatory Drugs (NSAIDs): Over-the-counter drugs like ibuprofen and naproxen can help reduce pain and inflammation.
Disease-Modifying Antirheumatic Drugs (DMARDs): Medications such as methotrexate and hydroxychloroquine help to treat the underlying causes of RA by slowing or halting the disease progression.
Biologic Agents: These are newer classes of DMARDs, like TNF inhibitors (e.g., etanercept and infliximab), which target specific parts of the immune system involved in the inflammatory process of RA.
Corticosteroids: Medications like prednisone can reduce inflammation and pain. They can be taken orally or injected directly into painful joints.
Physical Therapy
Neck Exercises: Specific exercises can strengthen neck muscles, improve flexibility, and help maintain the range of motion.
Posture Training: Proper posture can reduce strain on the neck and help alleviate pain.
Heat and Cold Therapies: Applying heat or cold packs can reduce muscle tension and pain.
Lifestyle Modifications
Ergonomics: Adjusting the work or home environment, such as using ergonomic chairs and computer setups, can reduce neck strain.
Neck Support: Using a supportive pillow can help maintain a neutral position while sleeping.
Stress Reduction: Stress can exacerbate RA symptoms. Techniques such as meditation, deep breathing exercises, and yoga can be beneficial.
Assistive Devices: Neck braces or collars can be used temporarily to provide support and reduce motion, allowing the neck to heal. However, prolonged use is typically discouraged as it can weaken the neck muscles.
Surgery
In severe cases, especially when there's significant instability or nerve/spinal cord compression, surgical intervention may be necessary. Surgical options include:
Cervical Fusion: This procedure joins two or more vertebrae together, stabilizing the neck and preventing motion that causes pain.
Decompression Surgery: Removing bone spurs or other obstructions that are compressing nerves or the spinal cord.
Regular Monitoring
Regular check-ups with a rheumatologist are essential to monitor disease progression, adjust treatments, and ensure optimal outcomes.
Patients should work closely with their healthcare providers to develop a comprehensive and individualized treatment plan that addresses their unique needs and symptoms. It's also crucial to communicate any changes in symptoms promptly to ensure timely and effective management.
How Serious Is Neck Arthritis?
Its seriousness can vary widely among individuals. For many, it results in periodic stiffness and pain that can be managed with conservative treatments. Over time, the wear and tear on the cervical vertebrae and discs can lead to the development of bone spurs (osteophytes). This can cause chronic pain, decreased range of motion, and muscle weakness.
However, in more severe cases, the degenerative changes associated with cervical osteoarthritis can lead to more serious complications. And, these complications can significantly impact an individual's quality of life and may require surgical intervention. Additionally, untreated severe neck arthritis can lead to chronic pain, increased disability, and reduced range of motion.
Conclusion
In understanding the complexities of neck arthritis, it's evident that the condition ranges from mild, manageable discomfort to potentially severe and debilitating complications. Whether you're experiencing the early signs of cervical spondylosis or are navigating the challenges of advanced degeneration, it's crucial to prioritize early diagnosis, regular monitoring, and an integrated approach to treatment.
Being proactive in seeking care, adhering to recommended therapies, and staying informed can make a significant difference in maintaining a good quality of life. Remember, with the right support and strategies, many individuals lead active and fulfilling lives. If you're experiencing Neck pain, physical therapy for neck pain at PhysioMantra can help: Book an online physical therapy session.